Late Bobby Roberts (2 nd from left), a Converse legend always provided entertainment
to whomever he was around. Converse dominated the footwear industry and was known
as the shoes for the stars for many years. One of the main reasons for Converse's
success was the promotional representatives who worked with high school,
college and pro teams throughout the world.
THE CONVERSE "12"


Click on names to see more information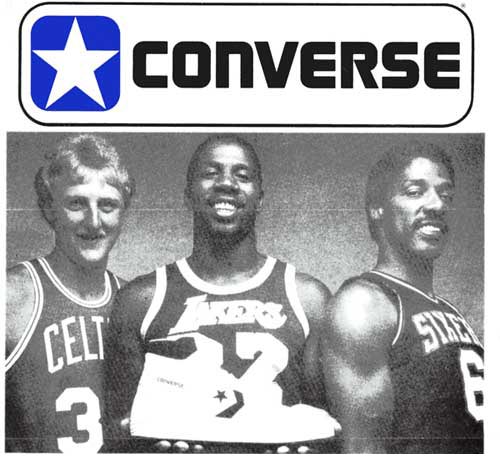 Basketball's four greatest stars:
Larry Bird, Magic Johnson, Julius Erving - and the Converse Shoe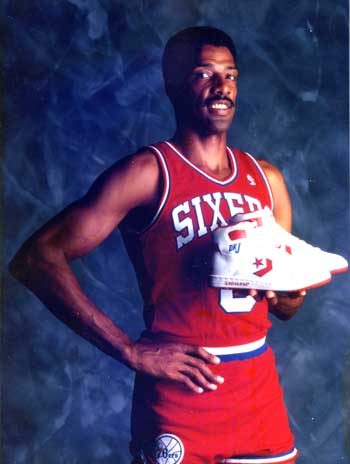 "Dr. J" shows off his "Converse Shoes of the Stars"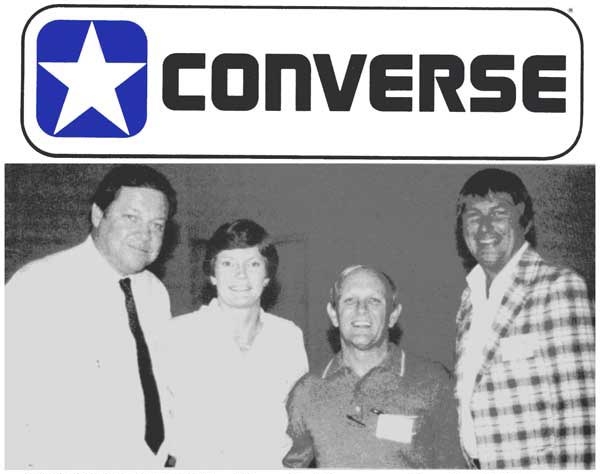 1984 Olympic Coach Pat Head Summitt of Tennessee visits with B/C All-Stars
Camp Directors Bill Bolton (left), Stan Hardin (center) and Bill Croanuer (right)