Kenny Davis, a Converse legend who has earned respect and admiration among high school, college, pro teams and retail stores for the outstanding service he has provided as a rep over the years. He ranks in the top two for serving the most years as a Converse rep. Kenny is highly sought after speaker and lecturer.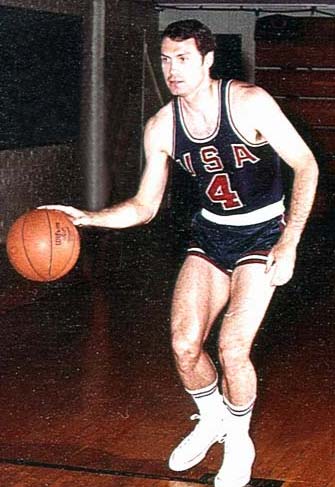 One of the most decorated players in Kentucky basketball history. Kenny Davis has had success at every level. A High School All-State Player, a three time College All-American and a three time AAU All-American ranks him as one of the best to ever hit the hardwood in the "hoops crazy" Bluegrass State.
One of only two players in Kentucky college basketball history to score more than 3,000 points in his career, Davis still holds the single season and career records at his alma mater, Georgetown College. He also ranks as the only player ever to earn the title of "Single Season Scoring Champion" at both the high school and college level in Kentucky. "Hall of Fame's" at the high school, college and national level have inducted him as a member. He has literally toured the world playing basketball and his travels have taken him to five continents and twenty-six different countries.
A member of the 1970 World University and 1971 Pan American Team, his big break came in 1972 when he was named "Captain" of the U. S. A. Olympic Team that competed for the Gold Medal in Munich West Germany. The events that took place there forever changed his life.
In a matter of hours, Arab terrorists took hostage and killed eleven Israeli athletes. Then, he and his teammates were robbed of an Olympic Gold Medal in a game USA Today called "The most controversial sporting event in the history of the Olympics."