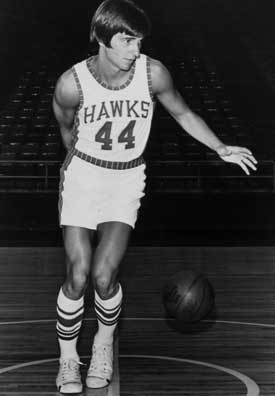 Pistol Pete Maravich,
greatest ball-handler of all time.
Read Bio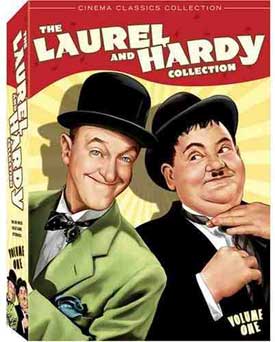 Oliver Hardy got his start in theatre
at the Opera House in Milldegeville, GA.
Laurel & Hardy Bio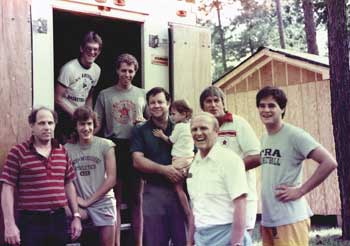 Staff members prepare to move the
"B/C Road Show" from GA to Indiana.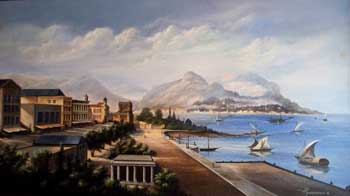 The Opera House stage drop in
Milledgeville GA during Oliver Hardy's
early career. The scene shows
Palermo Italy. Visiting college coaches
gathered at the Opera House
Restaurant and Lounge between games.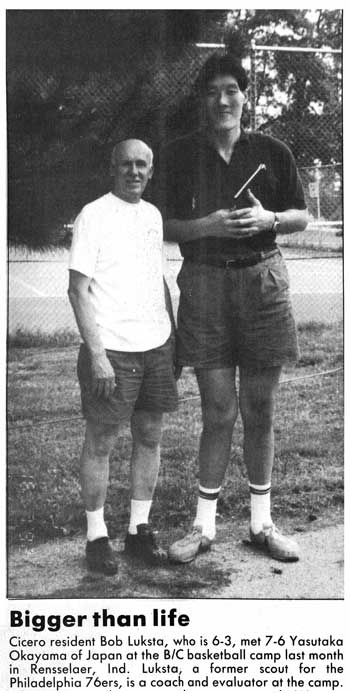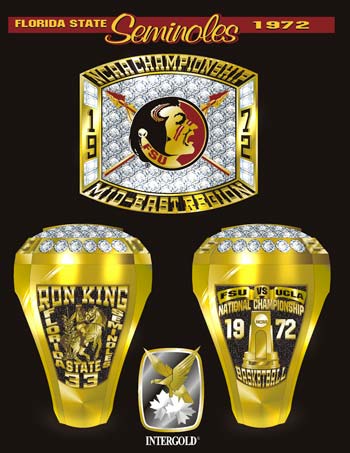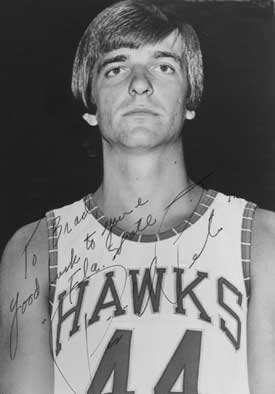 Autographed photo of
Pistol Pete to Brad Bolton.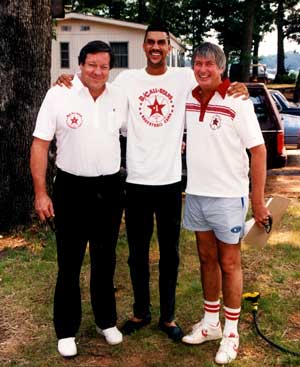 L-R, Bull Bolton, Kenny Walker -
Kentucky & NBA star and
Bill Cronauer.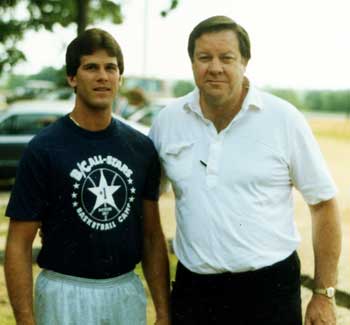 Steve Alford - university Indiana Star
and Bull Bolton.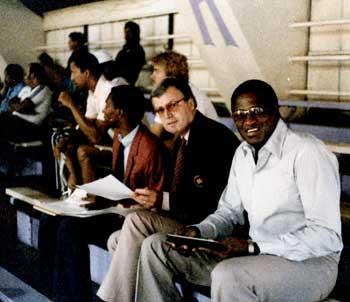 Well-known sports figures -
Digger Phelps and Willis Reed
visit B/C camp in Indiana.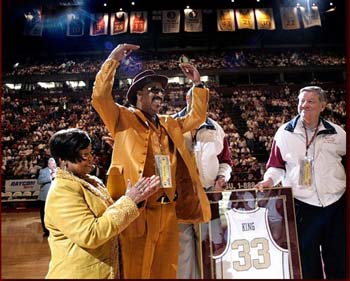 Click on photo to enlarge

RON KING
FSU Ron King jersey retirement as his wife and coach Bill Bolton proudly enjoy' this special event .During the ACC 2009 Basketball Tournament Ron King will be listed forever among the ACC all time Legends.
Photo by Tallahassee Democrat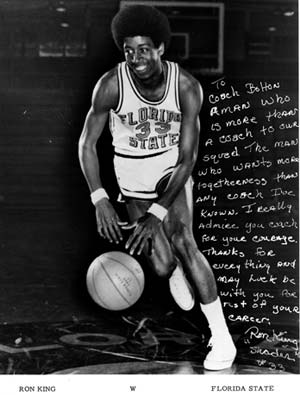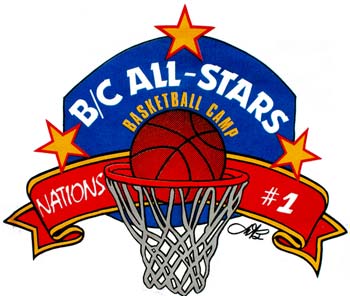 B/C tee shirt designed by
Mary Ann Bolton, Bill Bolton's wife